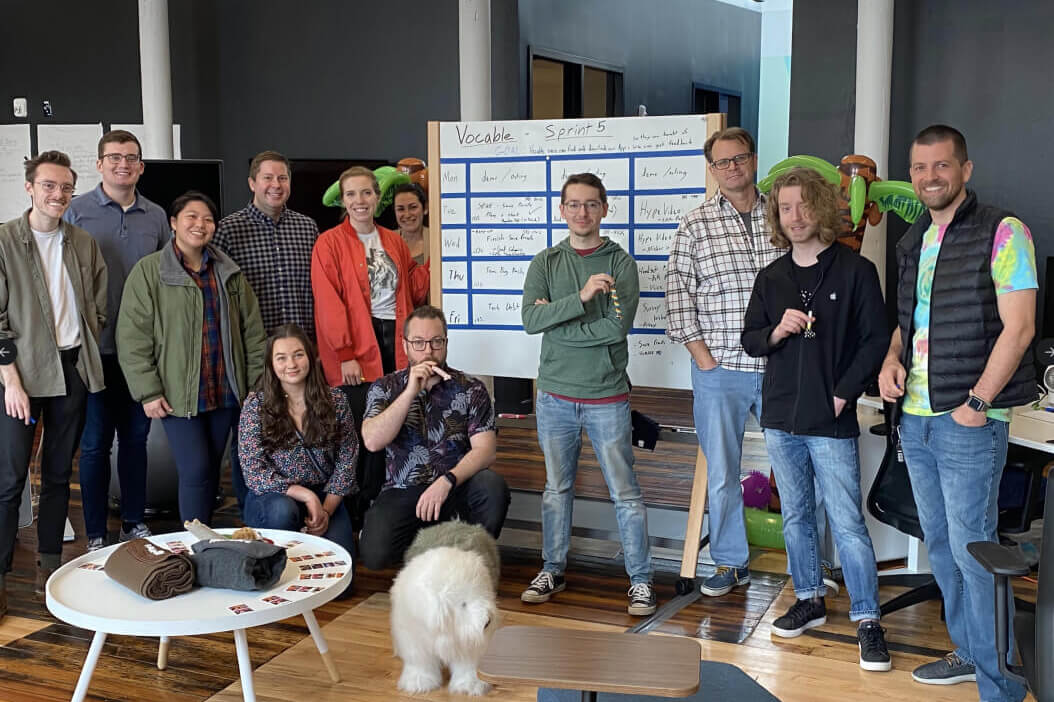 The Vocable Story
Vocable AAC was borne of the personal experience of a WillowTree team member and ideated at an internal company innovation hour. In mid-2019, a loved one of a WillowTree designer suffered from paralysis, and quickly found that there was minimal software available to effectively and affordably communicate without speech.
In early 2020, 14 WillowTree team members began taking steps to address this problem with Vocable: a free head tracking app that individuals with conditions such as MS, stroke, ALS, or spinal cord injury can use to communicate with care providers and loved ones. The team of developers, designers, project managers, and researchers created a product roadmap with support and expertise from Duke University speech language pathologists. With a "mob programming" approach to the project, the team is able to quickly iterate and update the product based on feedback from the impacted community and healthcare professionals. As an open source project, anyone in the world can contribute to Vocable via Github.
As an organization dedicated to helping digital experts thrive and building applications that matter, WillowTree is proud to support the work of the Vocable team.